In our holiday/new year's letter from 2020, we reflected on the effects of the pandemic of COVID-19 on our lives – adjusting to the initial shock in March, adapting to a longer than expected lockdown, experiencing a cautious opening up in the summer before going through a second wave in late October, and closing the year with the good news of a Biden victory in the US. That was in 2020! At the close of our 2020 letter, we wrote: "We're OK, after all.  We expect that 2021 will be better for all of us – as long as we stay safe and healthy. So that is our wish to all for 2021 – safety and health!"  And here we are with another holiday and end of year reflections! Before rattling on about this strange year of 2021, let us repeat that our wish to all for 2022 is the same as it was last year: We wish you "safety and health"  – and hope, once again, that we will achieve a world in which there is "safety and health" for all!
In France, we have had the third and fourth "wave" of the pandemic (roughly from March to May and then again from July to October) and are currently in what the French authorities are calling the fifth wave. The nomenclature, as you may inquire, is no longer the number of "lockdowns" but rather the number of "waves". The emphasis is on the pandemic itself and not what the authorities are requiring us to do in response to the pandemic. In that context, we are learning that we can't really close everything down every time there is a rise in cases or hospitalizations or deaths. But there are definitely "waves".
The latest wave has hit us directly. Ralph (Peppy) and I were thrilled to be looking forward to a week-long visit of our son Ralph Junior (PJ) and his fiancée Sarah, even though it had to be a week before Christmas itself. We were quite happy to fill up the week with the usual touring of local Riviera sites (Cannes, Nice, Grasse, St. Paul de Vence) and culminating with an early Christmas Eve dinner on the 17th and early Christmas Day brunch and gift exchange on the 18th, before their scheduled departure back to the States early on Sunday morning, the 19th. As you can see from the photos below, we did enjoy a visit to the Fragonard perfume factory and to the seaside area in Cannes – and a socially distanced gift exchange!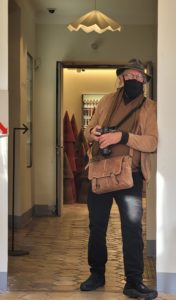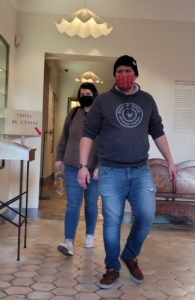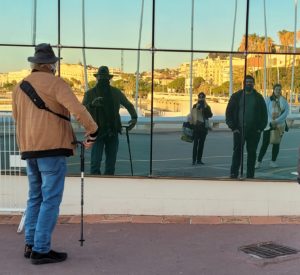 Unfortunately, this all came to an abrupt halt when COVID-19, probably of the Omicron variant, broke through our protected vaccination status, forced us all into mandatory isolation chez Villa Ndio – and necessarily extended their stay to well beyond Christmas! We are all enduring mild symptoms and expect to recover and be released from quarantine conditions so that they can return home before the year is out. But what a setback!
It's hard to write about the rest of our activities throughout the year in the context of this setback. So much of the year has been dictated by taking protective measures – starting with double vaccinations in the first half of the year and boosters in the October/November timeframe. We thought we were protected. And yes, we have been protected from serious illness as far as we can tell, since our symptoms are very mild – so far. But we are disappointed to learn how drawn out this pandemic is proving to be. The WHO Director-General has recently stated that he believes the pandemic itself can come to an end by mid-2022 – i.e. the pandemic nature of this coronavirus – but with the expectation that it will indeed be an endemic part of our lives going forward indefinitely.
Some aspects of our 2021 year have operated as though we were moving in that direction. Our mask-wearing eased up when we were outside, although we continued to wear them in all public enclosed spaces. We had a quiet spring, with no Easter celebrations during what was then the third wave, but we did enjoy hosting a poolside party for the Fourth of July and a Thanksgiving dinner with friends in our veranda in November. We even went to a movie theater in October to see the latest James Bond movie!
Best of all we had a wonderful trip to the States in August and September to visit family in Richmond. Kristina, Julian and Remy were special hosts as we stayed in their new home for the first time, while PJ and Sarah were delighted to show us their new home, also in Richmond – and their wedding site nearby for their forthcoming April 2022 wedding!
Here is PJ in the back yard of his new home. And PJ joined Kristina, Julian and Remy for a summer evening walk in Kristina's newish neighborhood.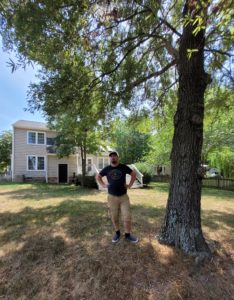 We also had a great visit from Becky who came all the way from Portland, OR to see us with Kristina and PJ in Richmond. We walked on a bridge over the James River to Belle Isle.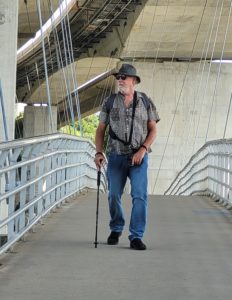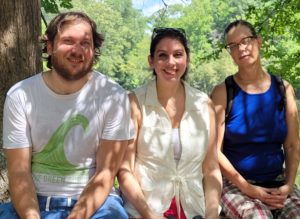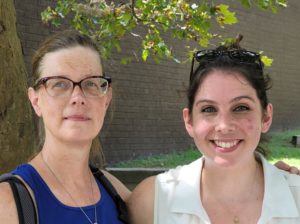 And we had a great time admiring our dear grandson Remy in nearby parks and puddles!.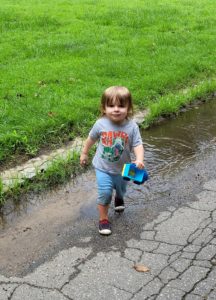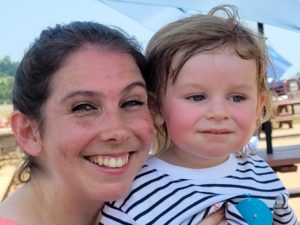 Here are photos of PJ and Sarah in relaxation mode , and Sarah with family and friends at the site along the James River for their forthcoming wedding.
I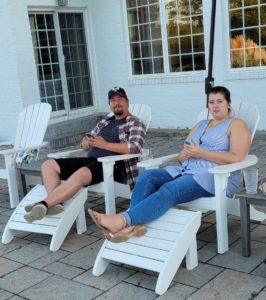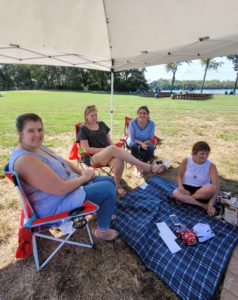 Kathy even returned to her old haunts in Raleigh, NC, where she discovered a plaque with her name on it in the State Senate seat that she once occupied. (as Katherine Sebo in those days). She also returned by herself to the States in October to celebrate the White House Fellowship legacy award given to her WHF classmate Mari Carmen Aponte.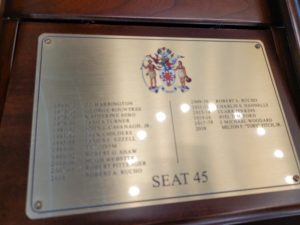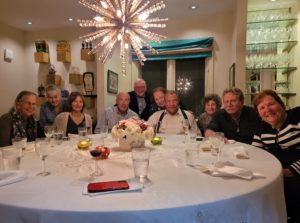 Of course, other family (including brothers Tony and Larry below plus other Doggetts, Hagens and our future daughter-in-law Sarah Boddy's family) and friends (warm celebrations with Barbara Snook, Barbara Ruby, Pam Kohl and with Ed Lawson and his family, shown below) have been part of these visits as well.. These personal contacts are even more fully appreciated in spite of the abundance of Zoom and Skype chats that have become such an important part of our more isolated lives.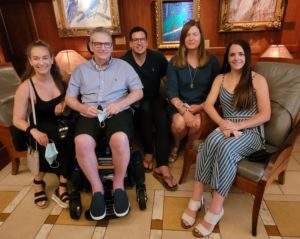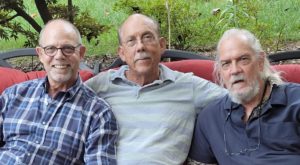 Meanwhile, as this extended pandemic continues to dominate our lives, Ralph and I manage to appreciate the small pleasures of daily living at Villa Ndio. Our ambition is to supplement our individual hobbies (Ralph's photography and Kathy's political commentaries) with a more comprehensive integration of photographic essays anout the lovely region where we live. We are preparing new segments on nearby villages (Auribeau, St. Cezaire, Le-Bar-sur-Loup) that we will soon feature on an expanded Villa Ndio website.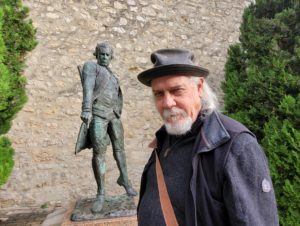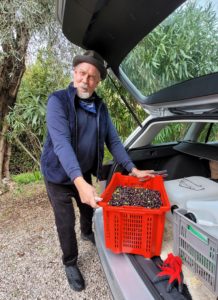 Although we had a great olive harvest in 2020, we had a lousy one in 2021, with only one red basket delivered to the olive oil mill,. But we haven't given up on that, either!
We hope for a great 2022 harvest – along with a wedding (PJ and Sarah), a new grandchild, (Kristina's second) and more family reunions here at Villa Ndio. The message, again, is to stay safe and healthy – and enjoy doing what we can to make this world a better place for everyone, not just ourselves! Happy Holidays to all, from Ralph (Peppy) and Katherine (Kathy).