Living with the pandemic continues to define our lives in a uniquely isolated setting. We love Villa Ndio, but we also love sharing it with family and friends. For the Christmas holidays, we had accumulated holiday decor over the years that we minimized using in recent years. We had spent many a Christmas here with children growing up and grandparents nearby.  But the past few years took us away to visit our grown children elsewhere for most of the holiday time – thereby leaving the Christmas decorations stored away in the grenier.  This year, however, we've been bringing all the decor out of their boxes as a sort of mental health gambit.
We hope you will enjoy this virtual holiday spirit with us.  We did redistribute them to slightly different settings, including our new dining room. And we chose to have a tree again – but a living one that we will try to plant in our yard. Here are the two main settings – living room and dining room.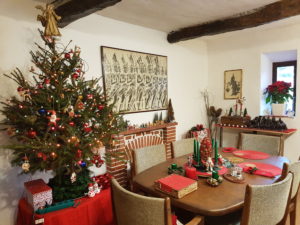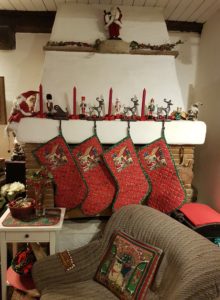 The selections are shown here in a thematic way – creches, Santas, poinsettias, odds and ends and a few external gestures.
In our travels, we have collected creches from different parts of the world. The ones we have on display are from Senegal, Cote d'Ivoire, Mexico, India and Denmark.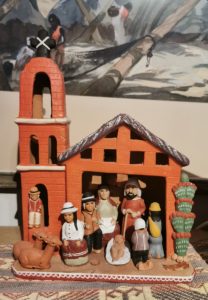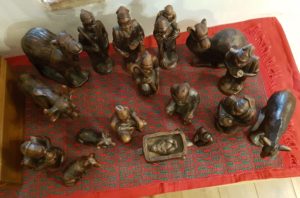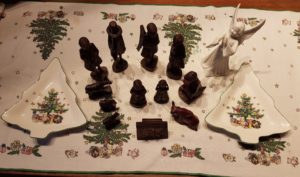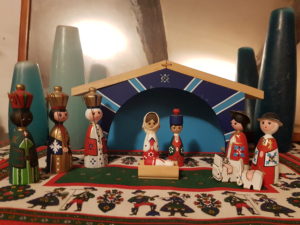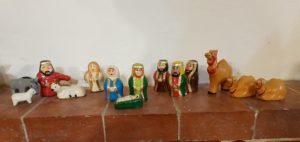 And then there are the Santa Clauses. My favorite is the big one in the middle of the top row.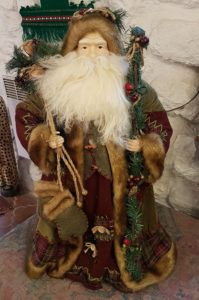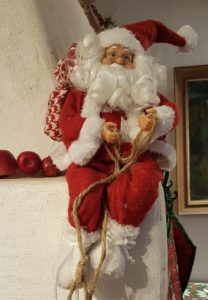 Most are very traditional, but there are two wooden carved ones from Russia.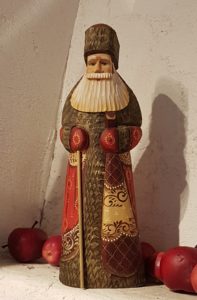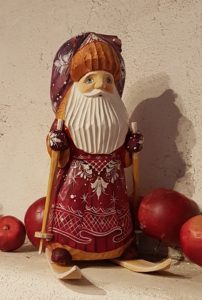 And then there are the Santa Clauses in odd settings -riding a reindeer or in the seat of a hot air balloon. Smaller versions are on the tree  and scattered about in planters and at my desk (not displayed here).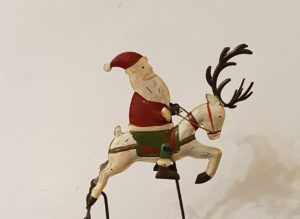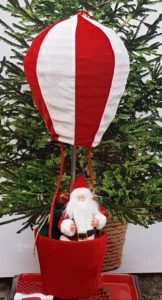 And then there is the Advent candle arrangement with the four Santas that we have had since Alexandria days.
The four Santas are British, French, Norwegian and Russian.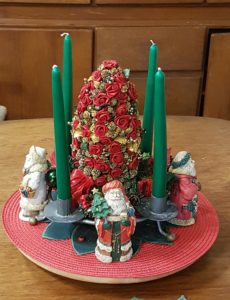 And the odds and ends – snowmen, nutcrackers, straw goats, tiny musicians and different assortments of the Christmas or wintry tree theme.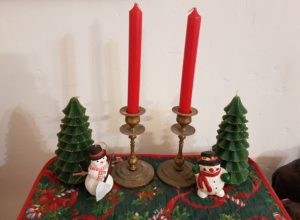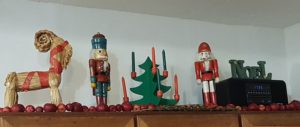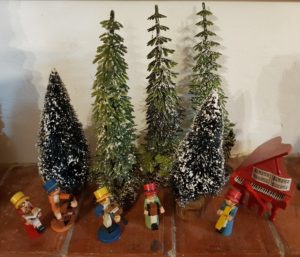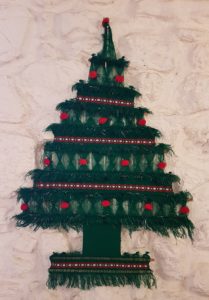 And then, of course, we like to have lots of poinsettias around the house, too.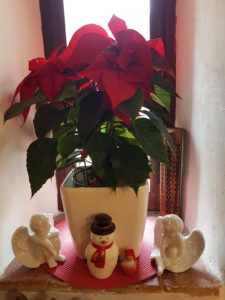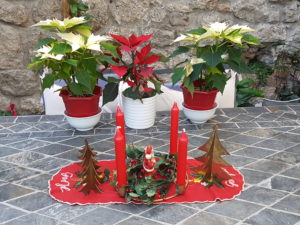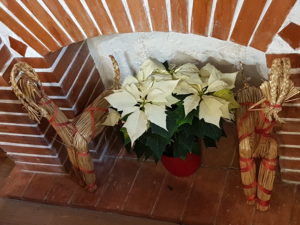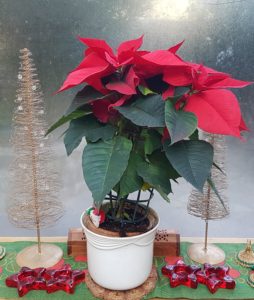 And then there's the outside. We thought about putting up some lights but ended up throwing away all of the outdoor lights, no longer functional after sitting in a bin outside for multiple years. So just a few little touches.